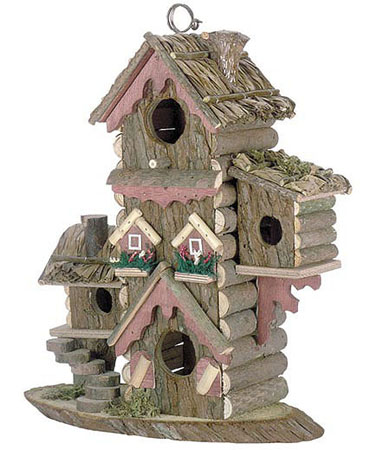 This Gingerbread-style birdhouse is really made of wood, but looks scrumptuously delicious anyway!

10 1/2" x 5 1/2" x 12 1/2" high.


(Please click on picture to visit us. Thanks.)


You've spent endless hours perfecting your garden, but something is missing... Try complimenting your yard with our unique birdhouses. Have fun while creating a little village for your feathered friends! Your neighbours and family will be in awe as your backyard quickly becomes the address of choice. This truly is the gift that keeps on giving, providing endless hours of amazement!